GRANDVIEW LIBRARY IS A JOINT PARTNERSHIP BETWEEN THE CITY OF GRANDVIEW, WA 
AND YAKIMA VALLEY COLLEGE
500 W MAIN ST
GRANDVIEW, WA 98930
509-882-7034
Hours
Monday-Saturday 10am-6pm
Sunday CLOSED
"Google can bring you back 100,000 answers, a librarian can bring you back the right one."
Neil Gaiman 
(b. 1960. English author of short fiction, novels, comic books, graphic novels, audio theatre, and films)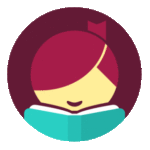 We would like to remind our patrons you have access to Washington Anytime Library  using the Libby app, giving you access to over 70,000 titles as eBooks and/or audio downloads. If you already have a valid library card and password, you only need to download and install Libby to get started. Libby works on both Android and iOS devices, a personal computer, and most but not all, eReaders or tablets.
2023 Summer Reading

June 17-September 16

Look here for more information soon!

We are working on this link, check back for updates!

About this Collection
Grandview Heritage is a project of Washington Rural Heritage, a collection of historically significant materials residing in libraries, heritage institutions, and private collections throughout Washington State. The collection includes photographs, documents, and artifacts that tell the stories of Washington's small and rural communities.
Grandview Heritage is coordinated by the Grandview Library, which works with the Grandview Museum to digitize and provide enhanced access to historically significant materials documenting the history of Grandview and communities throughout the Yakima Valley. The Grandview Library Collection documents the founding and development of the city of Grandview, located in Washington State's fertile Yakima Valley. The History of Grandview publication was compiled by the Grandview Pioneer Association "to preserve the early history of the Grandview District" because they realized that the early local history of any community perishes with the passing of its pioneers.
The Blanche McLane Cook Art Collection is a collection of books, paintings, three-dimensional art, and many more items, bequeathed to the library by the late Blanche McLane Cook (1901-1991). Ms. Cook, a Grandview High School graduate, was a freelance commercial artist and portrait painter, an art instructor at Yakima Valley College (now Yakima Valley Community College), Philadelphia School of Design, and the Baldwin School. Her works have been exhibited in various galleries and museums, and public and private collections. She was a member and co-founder of the Yakima Valley Art Association and also a member of the Seattle Art Museum and the Women Painters of Washington.
Washington has a rich heritage, and all of our students should have an opportunity to learn about our state's history and culture.

At the Office of the Secretary of State (OSOS), we value and prioritize education and civic engagement, and are thrilled we can provide some of our own educational resources to students, parents, and teachers across the state.

From lesson plans and student contests to research resources and more, OSOS has a variety of materials for learners of all ages.