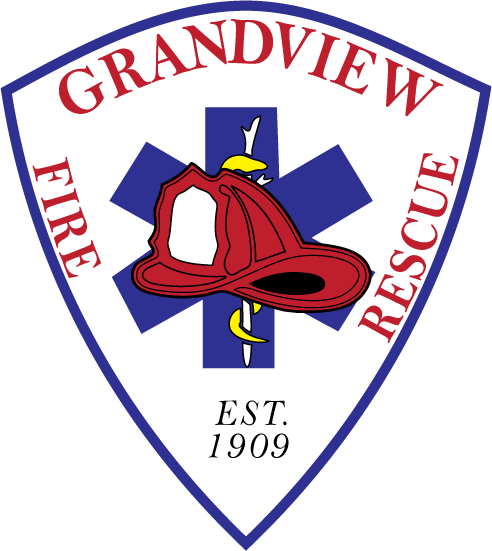 The Grandview Fire Department was established in 1909. It currently has 40 dedicated volunteers, one paid Fire Chief and a paid Fire Captain. Command officers are on call 24 hours per day for any type of emergency.
New volunteers still needed, please contact Chief Mason for more information at 509-882-9224 or e-mail [email protected].
Members of the Grandview Fire Department participate in ongoing extensive training each year on every Wednesday of the month. All members attend a recruit school and are trained to all state requirements before starting their career as a volunteer firefighter.
The Grandview Fire Department works closely with all neighboring fire departments and has mutual aid contracts with all fire departments in Yakima County.
Grandview Fire Department responds annually to over 500 emergency calls.
The Grandview Fire Department responds to various types of emergencies including medical calls, structure fires, car fires, and motor vehicle accidents. The annual call volume over the past five years has increased 56% and 75% of all calls are medical related. The Grandview Fire Department has 21 emergency medical technicians, one first responder and 18 members trained in first aid.
The Grandview Fire Department also takes an active role in public education. Members of the fire department visit schools and conduct tours at the fire station. During fire prevention week, we go to several of the schools and teach fire safety.
The Grandview Fire Department apparatus is comprised of the following vehicles:
2004 Pumper
1999 75 Ladder Truck
1997 Heavy Rescue Truck
1995 Pumper
2010 Pumper
Three Command Vehicles
Public Records Request Form for Fire Report, $10.00 non-refundable fee.
The Grandview Fire Department is located at 110 Avenue A.