Welcome to the City of Grandview, Washington. This site is designed to communicate online with our citizens, businesses, and visitors. We do our best to provide up-to-date information on services and activities that help make Grandview
"A Great Place to Live"
The City of Grandview is updating its website. We are asking for your input and ideas on how to improve the website and make it more user friendly. Would you please help us by taking a few minutes to complete this survey?  Also, please help us by sharing this survey with anyone that lives in Grandview. Our goal is to collect as much input as possible from all residents.
IMPORTANT INFORMATION REGARDING COVID-19
COVID-19 Emergency Utility Payment Program
Washington "Stay at Home, Stay Healthy" Order
PRESS RELEASE – CITY BUILDING CLOSURE TO PUBLIC
Yakima Health District DIRECTIVE FOR MASKING IN PUBLIC
Yakima Health District Mask-flyer-English
Yakima Health District Mask-flyer-Spanish
City of Grandview – Retail Recruitment Flyer
HVS Hotel Feasibility Study – Proposed Limited-Service Hotel – Grandview WA
City Wide Snow & Ice Removal Plan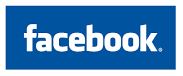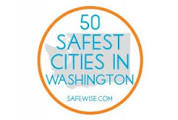 Grandview Feature Article – TM & E Magazine
Please visit our website regularly for updates on the following:
Department Information
Public Access to Documents
Community Events
Links to Area Resources
Grandview City Council Meeting Agendas and Minutes
Your comments are valuable to the continued development of our website. Thank you for your online visit to the City of Grandview!
Para ver este sitio web en español, empujar aquí.